https://philo.ued.udn.vn/conferences/journalism-communication-in-the-context-of-the-covid-19-pandemic-24.html
The Covid-19 pandemic has caused enormous disturbances to human life. In the uncertain flow of the pandemic and the upheavals and disruptions of the post-truth era, the press and media have constantly campaigned to meet the information needs of the public, while performing other functions. criticism, education and orientation, contributing to stabilizing and improving the people's quality of life.
From different perspectives, the presentations from the lecturers of the Journalism department contribute to providing useful knowledge and information, suggesting many interesting and useful issues surrounding journalism and communication activities. communication in a particular social context. The seminar focused on a number of key topics such as: News and trends in receiving news of the public during the Covid-19 pandemic; Press messages - outstanding communication during the Covid-19 pandemic; Social media during the Covid-19 pandemic; Fake news and ethical issues in journalistic practice through specific works.
This is one of the meaningful professional activities of the Journalism Department, Faculty of Literature, Da Nang University of Education to celebrate the founding of the Vietnamese revolutionary press on June 21.
Lecturer of Faculty of Linguistics participating in the seminar.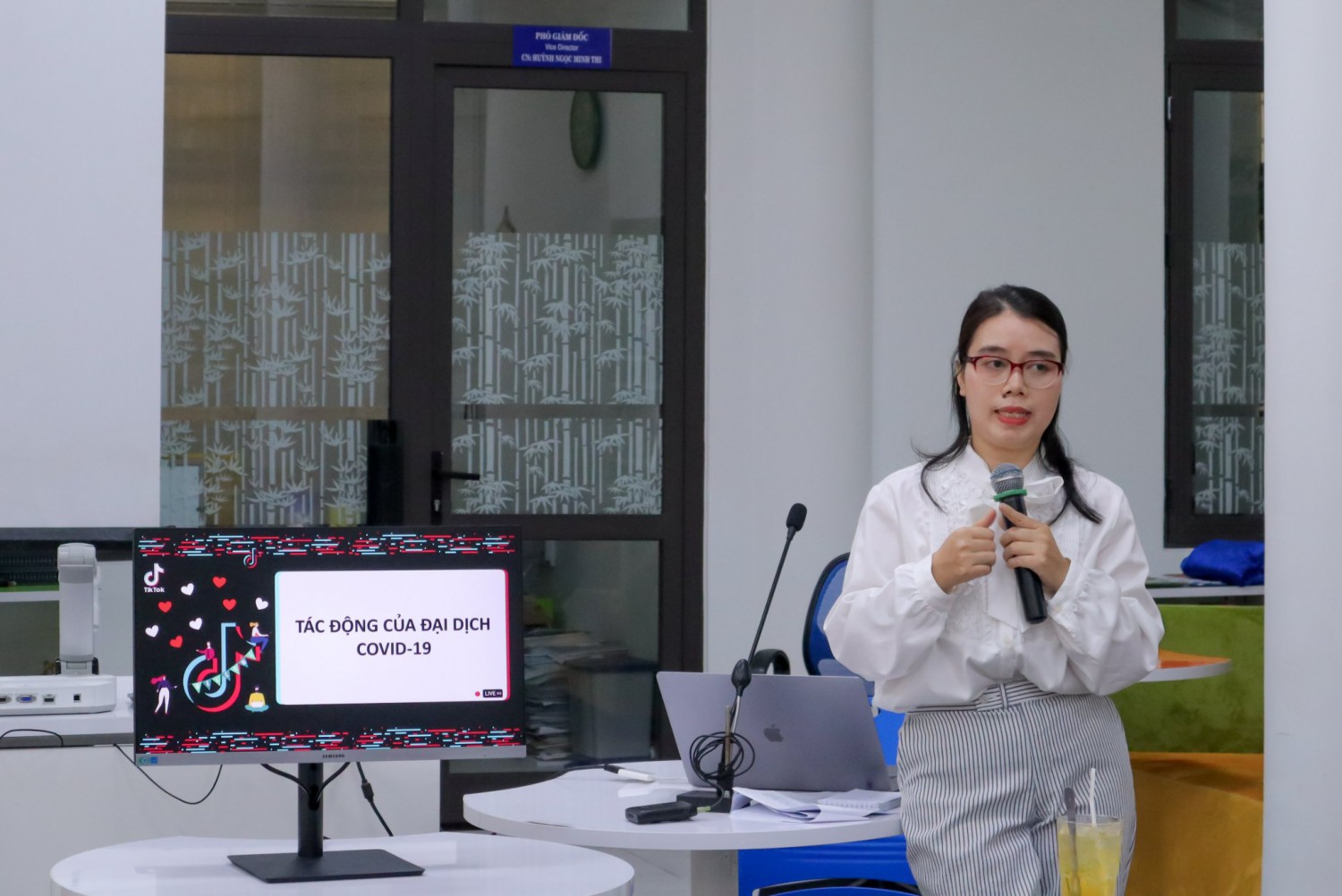 Master Tran Thi Ngoc Ha presented about the impact of the Covid-19 pandemic on online advertising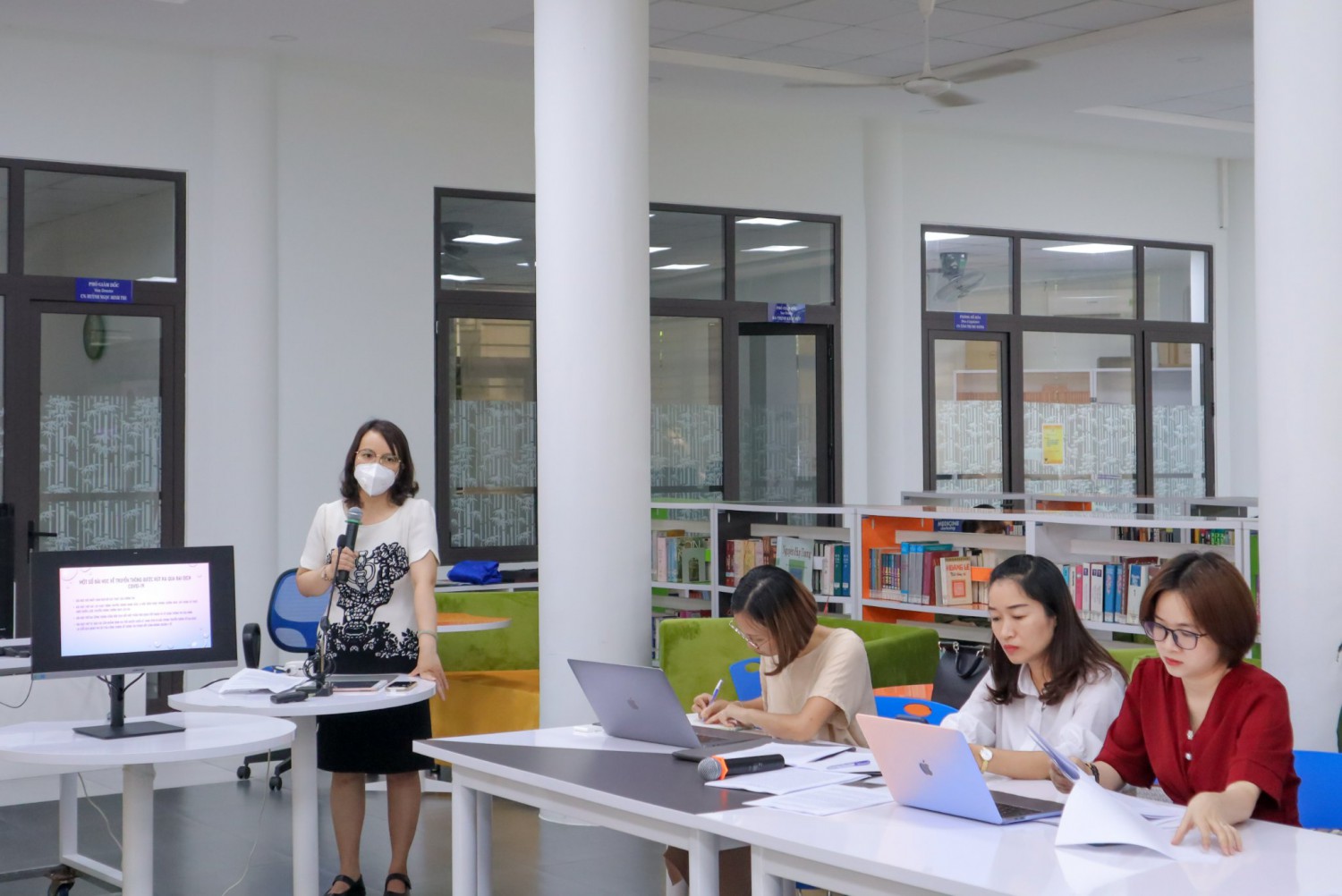 Dr. Tran Thi Hoa presents on communication in the health crisis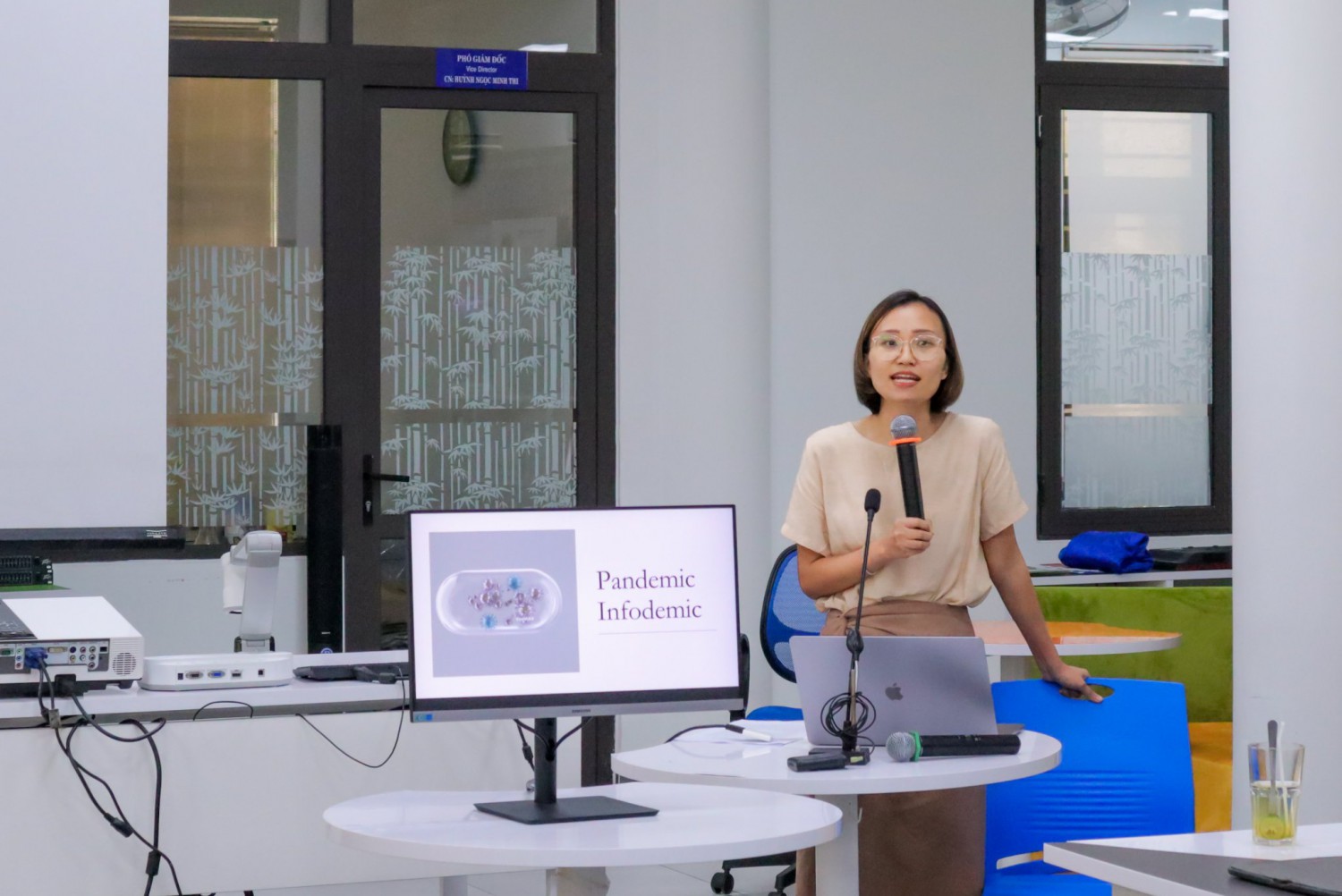 Dr. Tran Thi Yen Minh presents the trend of news consumption during the pandemic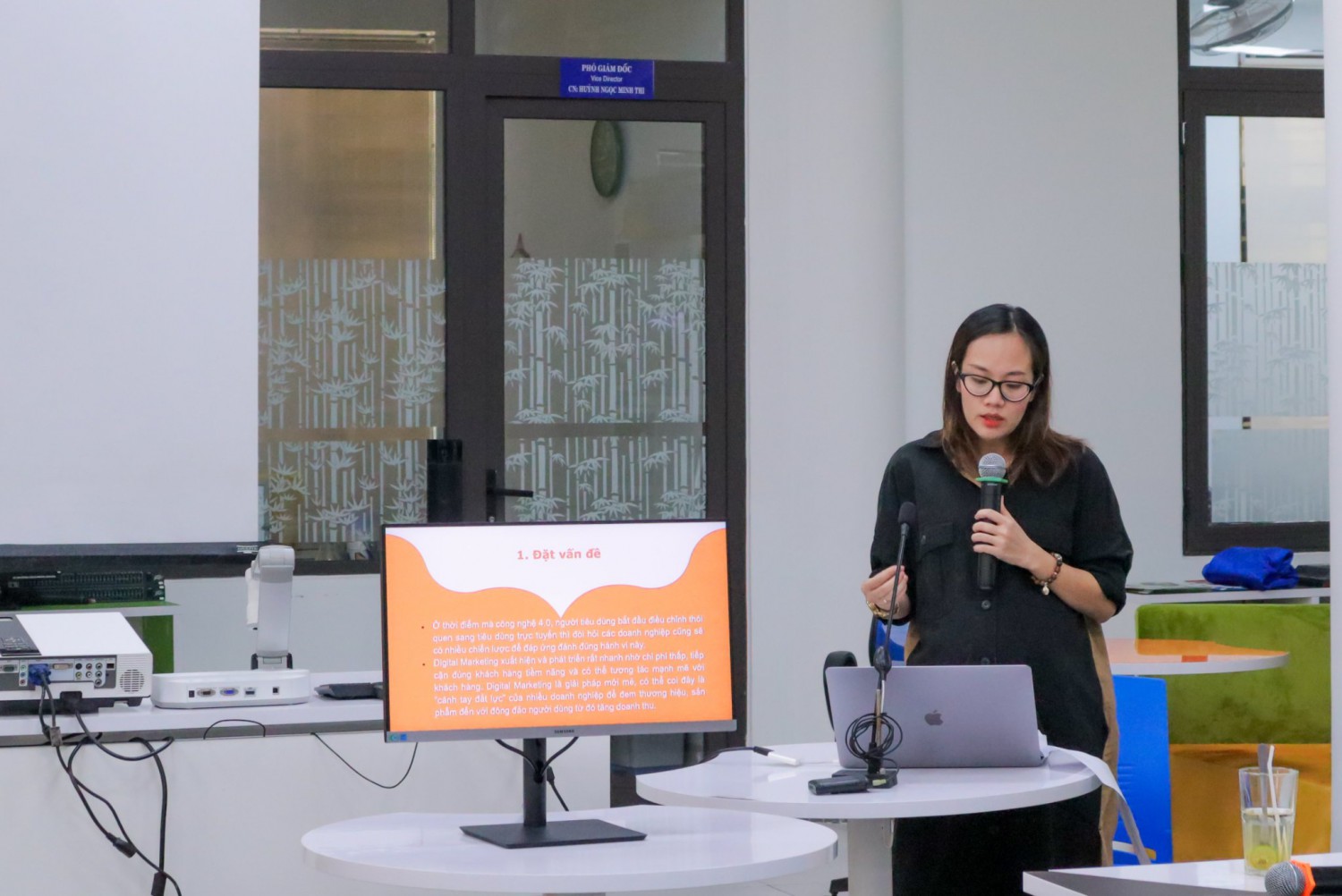 Master Duong Thuy Tram presents digital marketing in the context of the pandemic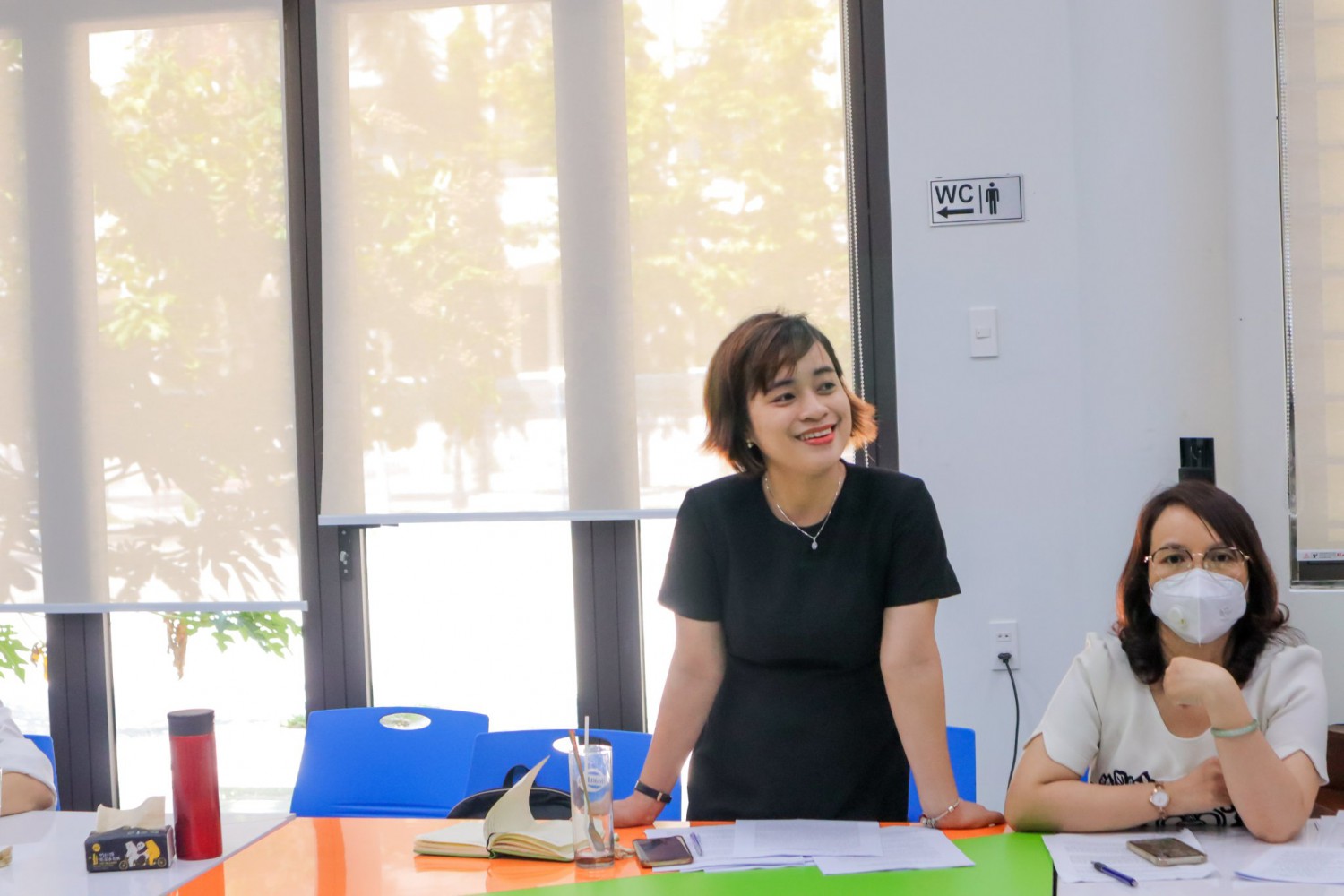 Master Pham Thi Thu Ha gives feedback and questions to the speakers
Master Dang Hong Cam Vu presented about journalistic ethics in the context of the epidemic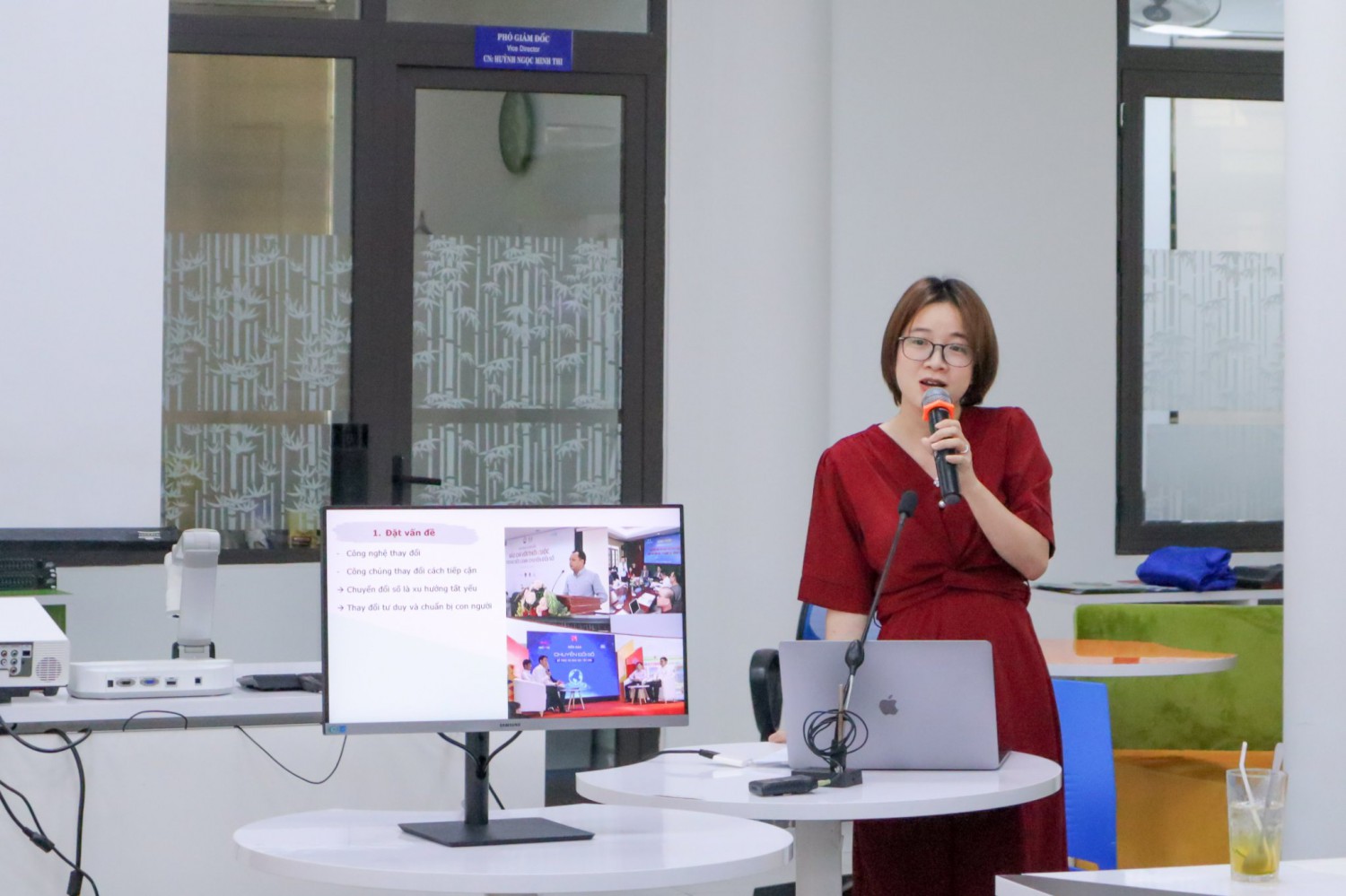 Master Le Van Truc Ly presents the role of a social media editor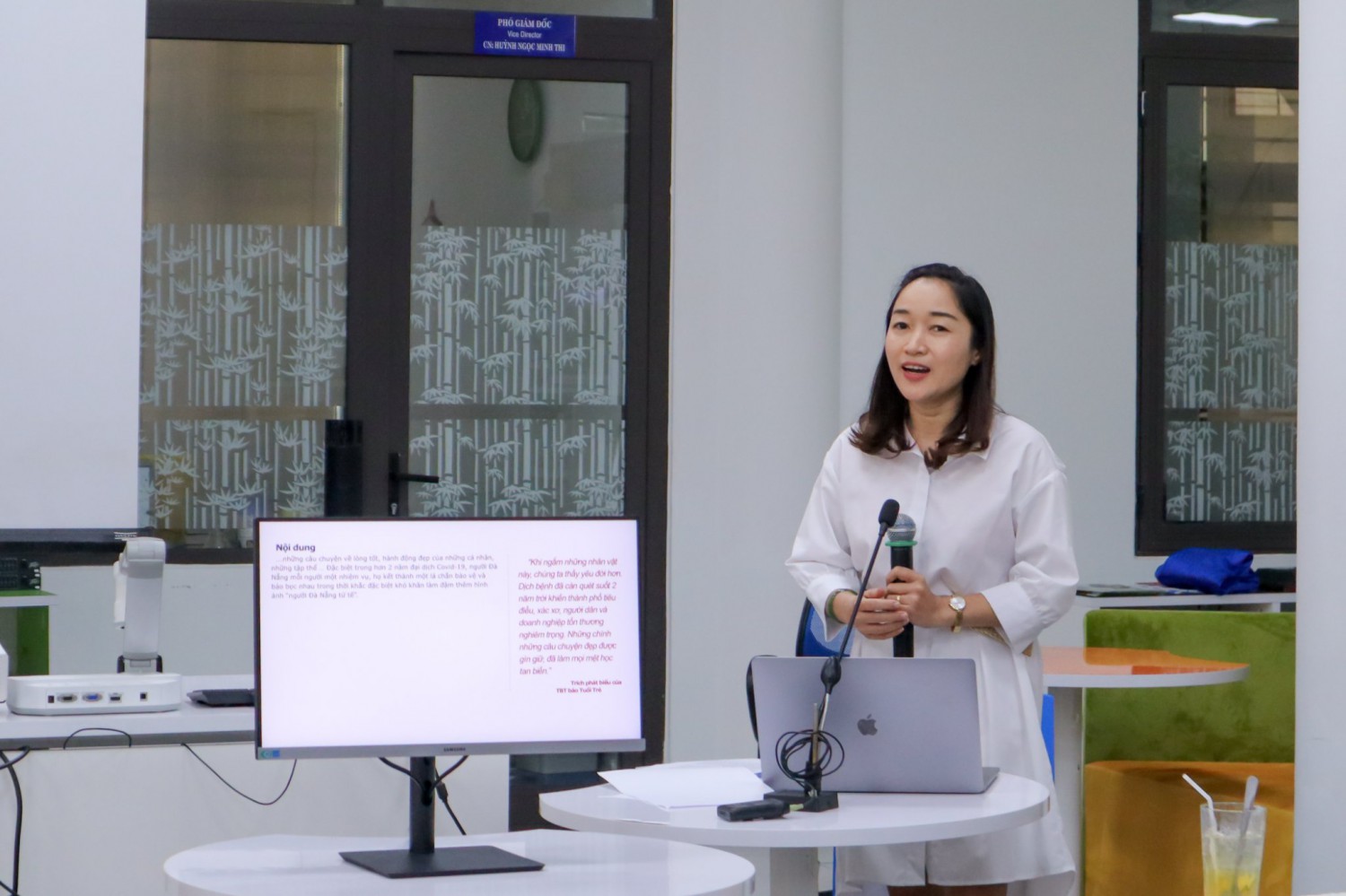 Master Pham Thi Huong presented on Portraits of Da Nang people during the Covid-19 pandemic.