https://philo.ued.udn.vn/internship/lao-students-studying-at-the-university-of-danang-university-of-science-and-education-ud-ued-visit-in-hue-32.html
Every year, Lao students studying at the Faculty of Literature, the University of Danang - University of Science and EducationUniversity of Education have a field trip to experience another locality in Vietnam. This year, 2022, they visit to Hue. The field visit group consisted of 69 students.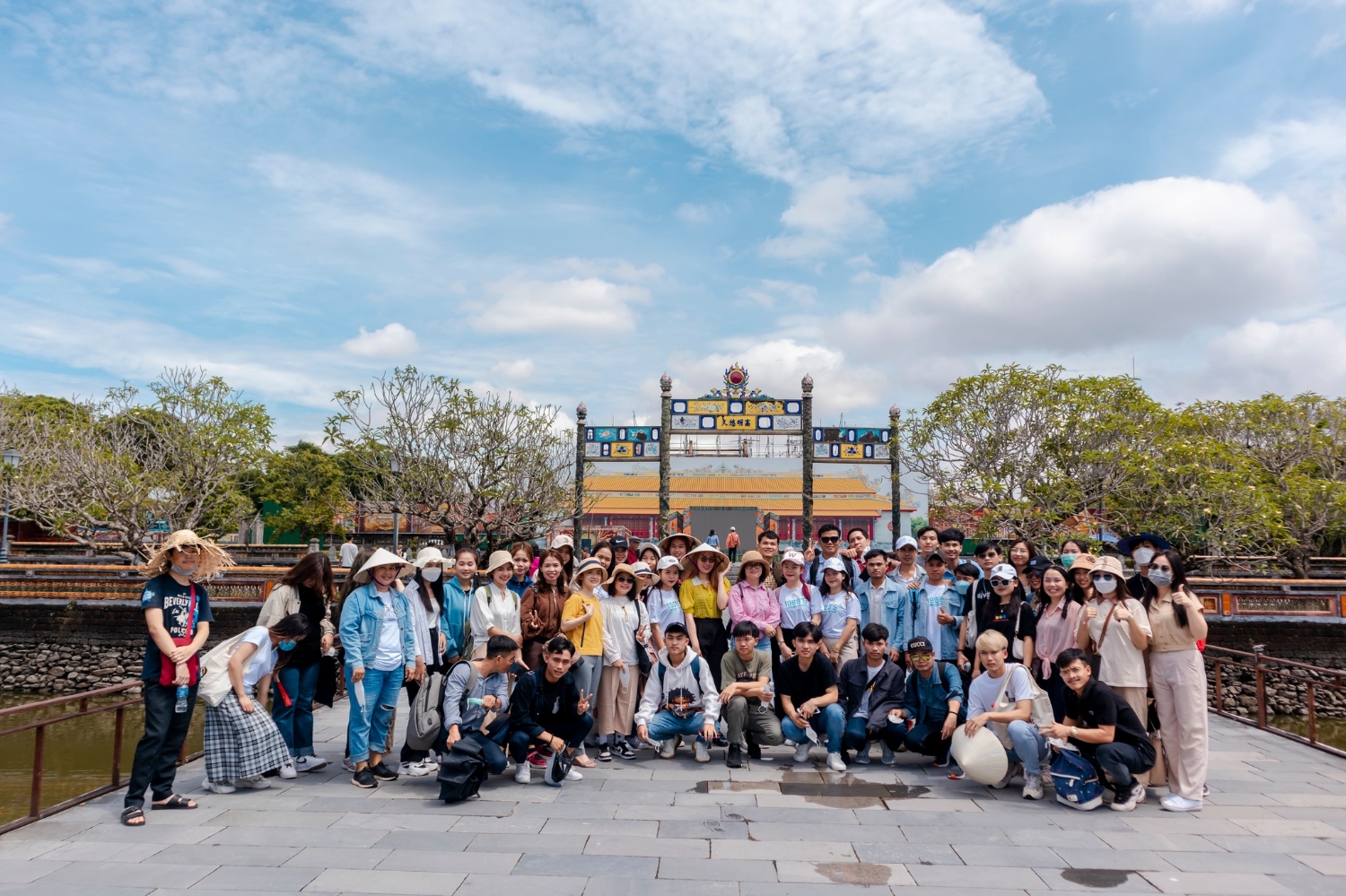 The purpose of the trip is to create opportunities for Lao students to practice Vietnamese; visit and learn culture, history, cultivate understanding about the people and country of Vietnam.
Guiding the student group including: Dr. Nguyen Van Sang - Vice-Head of Department of Science Affairs and International Cooperation, Mr. Pham Thi Thanh Mai - Specialist in charge of overseas students, Dr. Vu Thuong Linh and MSc Trinh Quynh Dong Nghi - Vietnamese language teacher.
This photo was taken at the Imperial City of Hue